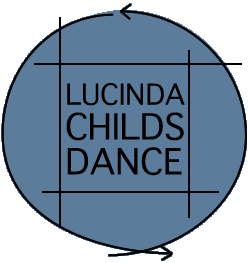 LUCINDA CHILDS
Biography
Lucinda Childs began her career as choreographer in the early 1960s, as a member of the seminal Judson Dance Theater. She formed her own company in 1973 and three years later was featured in the landmark avant-garde opera Einstein on the Beach by Philip Glass and Robert Wilson, for which she won an Obie Award. In 1977, she and Wilson co-directed and performed in I Was Sitting on My Patio This Guy Appeared I Thought I Was Hallucinating, which they revived for the Festival d'Automne in Paris in 2021, where they also created an evening length work titled, Bach 6 Solo with the violinist Jennifer Koh.
In 1979, Childs choreographed one of her most enduring works, Dance with music by Philip Glass and film décor by Sol LeWitt, for which she was awarded a Guggenheim fellowship. Dance toured internationally and has been added to the repertory of the Lyon Opera Ballet, for which she has also choreographed Beethoven's Grande Fugue. In 2015 she revived Available Light, created in 1983 with music by John Adams and a split-level set by Frank Gehry, for the Festival d'Automne in Paris. Available Light was presented at the Mostly Mozart Festival in New York in 2018 and that same year Childs's company performed some of her early work as part of the exhibition Judson Dance Theater: The Work Is Never Done at the Museum of Modern Art in New York.
In addition to work for her own group, Childs has choreographed over thirty works for major ballet companies. She has also directed and choreographed a number of contemporary and eighteenth-century operas, most recently, Philip Glass's Akhnaten for l'Opéra de Nice Côte d'Azur with Childs's role as the narrator on film. The premier was streamed in November 2020, and live performances took place in Nice in November 2021, and won the 2021 trophy for Best Lyrical Production by Opera Forum readers. Her additional opera productions include Gluck's Orfeo ed Euridice for the Los Angeles Opera; Mozart's Zaide, Stravinsky's Le Rossignol and Oedipus Rex, Vivaldi's Farnace, and John Adams's Dr. Atomic for the Opéra national du Rhin in Strasbourg; Handel's Alessandro at the Megaron Concert Hall in Athens; and Jean-Baptiste Lully's Atys and Jean-Marie Leclaire's Scylla and Glaucus for the Theater Kiel in Germany.
Childs has also collaborated with Robert Wilson for Letter to a Man, based on Nijinsky's diaries and performed by Mikhail Baryshnikov. She appeared as an actor in Wilson's productions of Heiner Muller's Quartett and Marguerite Duras's Maladie de la Mort with Michel Piccoli. In 2016, in an exhibit titled Nothing Personal, Childs's choreographic scores were shown at the Thaddeus Ropac Gallery in collaboration with the Centre Nationale de la Danse, to which she has donated her archive.
Childs holds the rank of Commandeur in France's Ordre des Arts et des Lettres. In 2017 she received the Golden Lion award from the Venice Biennale and the Samuel H. Scripps American Dance Festival award for lifetime achievement. She has been inducted into the Hall of Fame of the National Museum of Dance in Saratoga Springs, New York, and received an honorary doctorate from the Université Côte d'Azur in 2021.